How to protect investor from misuse of Power of Attorney (PoA) by Stock Broker/brokerages or relatives?
How to protect your shares and mutual funds in Demat Account from Power of Attorney ( PoA) holder?
How to freeze and unfreeze the Holdings in Demat Account?
How to secure Demat Account even after giving PoA to Stock Broker/brokerages or relatives?
This article requires you to register for easiest facility of CDSL for your Demat Account . Please read our blog on how to register for easiest.
You can login to your easiest account and use option to Freeze holding for debit instruction. You can lock holding in your Demat Account in part or full or even part quantity of particular Scrip/ISIN. You may have given PoA to Stock Broker/brokerage/relatives, you can make sure that PoA given by you cannot be used for the period, which you may so desire, as ISIN can be frozen and you may unfreeze when you want to sale/transfer particular scrip and quantity. By this process, you can make PoA inactive for whatever period, you would like.
login to easiest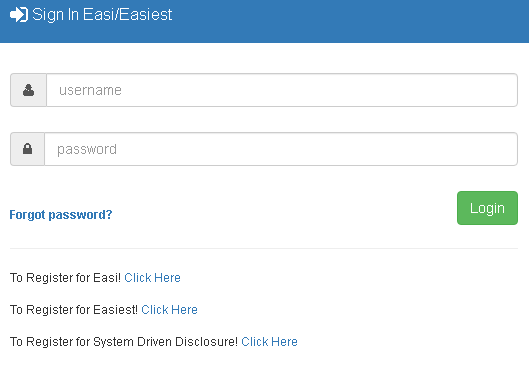 For that go to CDSL's website www.cdslindia.com then click onLogin-New System My easi (BO/CM) under Quick Links section. It will take you to the CDSL's Login page.
Login to the CDSL's easi/easiest account, on home page there is a menu bar where different options are available

How to freeze and unfreeze holding?
In CDSL easiest account user will get an option of freeze or unfreeze holding. With this option user can freeze the shares in the account. This option is available in CDSL user login under freeze menu.

To freeze the ISIN
Step 1 - Go to the Freeze menu then select Setup & click on New Setup
Step 2 - Then select the freeze type. (To freeze whole account select BO & to freeze one or more ISIN select BO-ISIN.) Then select the quantity type full or partial. ISIN can be freeze for Debit, Credit or both. User can set for current date as well as future date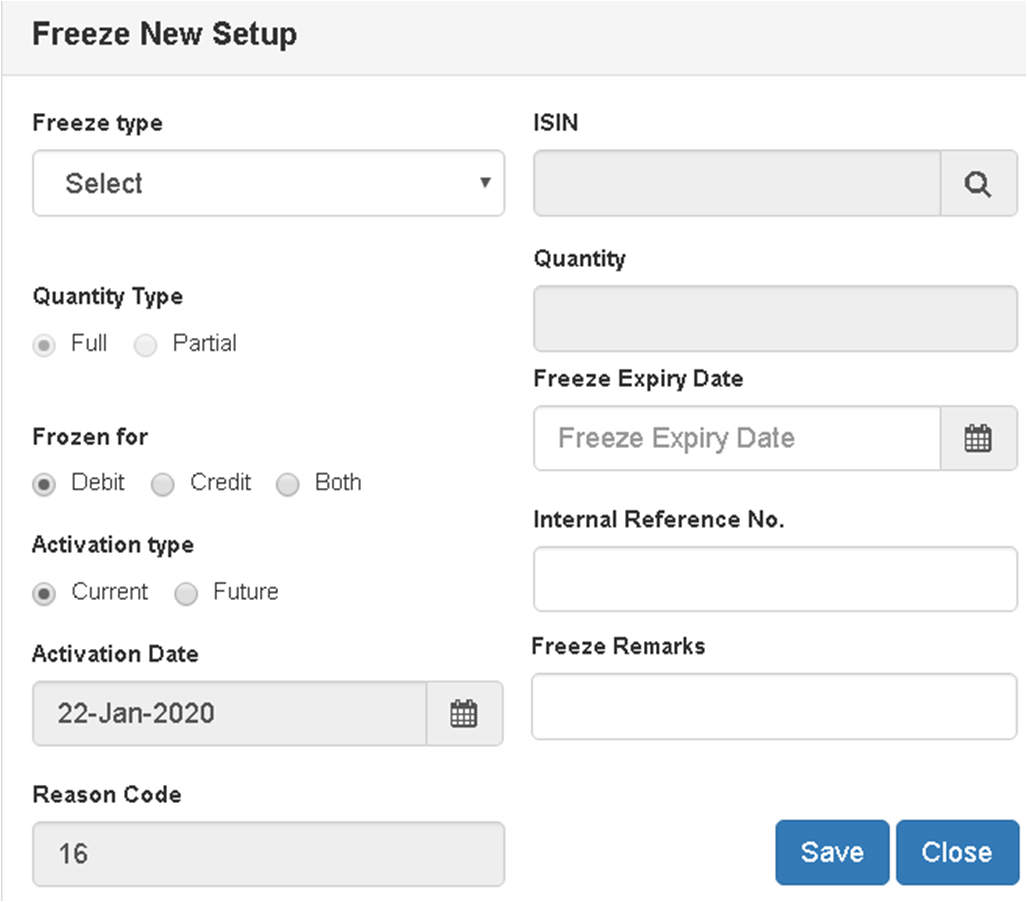 Step 3 - After filling all the details click on save then the confirmation window will pop up click on OK

Step 4 - Then a verification window will open again click on ok

Step 5 - Then again go to Freeze menu -> Setup
There you'll see the holding for which you sent the freeze request
Then select the holdings and click on commit and give approval

The user has the option to modify/delete only those freeze requests which have been setup by the user and which have not been verified by the user.
Unfreeze
Unfreeze option is also available under freeze menu. User can unfreeze only those requests which are currently in frozen state.

Step 1 - Go to Freeze menu then click on Unfreeze & click on Unfreeze Setup
Step 2 - Then select the transaction ID and click on Go to Unfreeze Commit , it will unfreeze the frozen holdings.

User can also print the acknowledgement copy of their freeze and unfreeze request, by going to Print Acknowledgement Copy in Freeze Menu

What is easi, easiest facility to monitor and transact through Demat Account and How to register?
Why Stock Brokers ask for Power of Attorney (PoA) of Demat Account?
S P Toshniwal
Founder and CEO
www.prostocks.com